Pool Surrounds And Pool Landscaping
At Oasis Landscapes, we offer a tailored landscaping experience
to suit your needs and help you bring that dream into reality.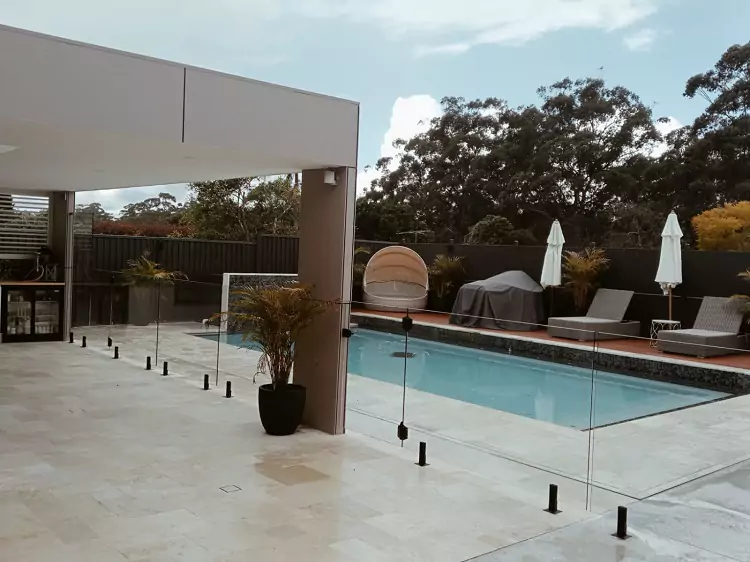 Enhance Your Pool Experience with Stunning Pool Surrounds by Oasis Landscaping Projects
At Oasis Landscaping Projects, we understand that a well-designed pool surround is essential to create a beautiful and functional outdoor space. Whether you're looking to revamp an existing pool area or build a new pool from scratch, our team of experts is dedicated to creating pool surrounds and pool landscaped areas that elevate the beauty, safety, and enjoyment of your swimming pool.
Our Pool Surrounds services include:
Need Some Landscaping Inspiration?
Need An Idea On What Is Possible ?
We Change Lifestyles
Whether you want to transform your backyard into a peaceful oasis or create an impressive outdoor space for your business,
So sit back, relax, and let us craft your outdoor dreams into reality!
Why Choose Us For Your Pool Surrounds?
Customised Design to Suit Your Style:
We believe that your pool surrounds or decking should reflect your style and complement the overall aesthetic of your home and outdoor space.
Our team will work closely with you to understand your preferences, lifestyle, and desired functionality, creating a pool surround design that perfectly aligns with your swimming pool and lifestyle.
Durable and High-Quality Materials:
We use durable and high-quality materials for your pool surrounds to ensure longevity and withstand the demands of outdoor environments.
Materials we use includes natural stone, concrete pavers, tiles, and timber decking.
Safety and Accessibility:
Safety is our top priority and implement essential safety features such as slip-resistant surfaces, secure fencing, and appropriate drainage systems to provide a secure and enjoyable pool area for all ages.
We also consider accessibility, ensuring that it is designed to accommodate individuals with mobility challenges, providing easy entry and exit points.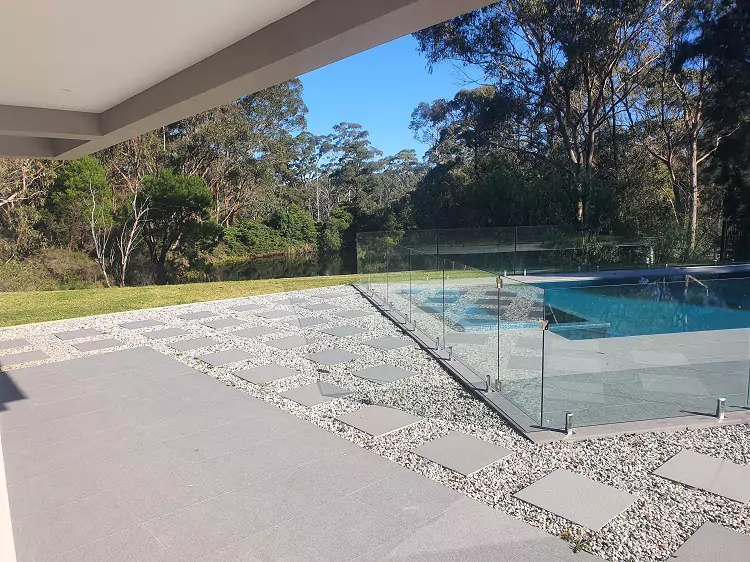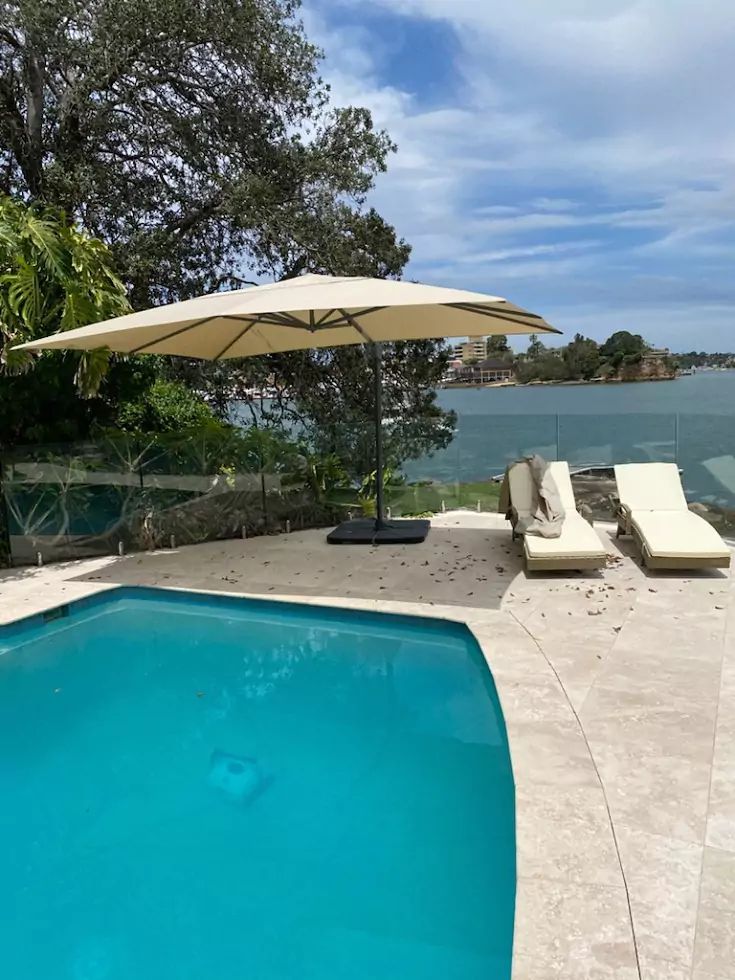 Trust in Oasis Landscaping Projects
When you choose Oasis Landscaping Projects to build your pool surrounds, you can expect professionalism, exceptional craftsmanship, and attention to detail at every stage of the process. Our dedicated team is committed to delivering superior results that exceed your expectations, ensuring your complete satisfaction.

Experience the joy of a beautifully designed pool area that becomes the centerpiece of your outdoor living. Contact Oasis Landscaping Projects today to schedule a consultation and let our team bring your pool surround vision to life. Dive into a pool experience that combines aesthetics, functionality, and safety with Oasis Landscaping Projects.

Note: Pool surround materials and designs may vary based on project requirements, preferences, and local regulations.
Pool Surrounds Options
When it comes to choosing the right pool surrounds, there are several options available that can enhance the aesthetics and functionality of your pool area. Let's explore three popular choices: natural stone pool surrounds, concrete pool surrounds, and timber pool surrounds.
Natural Stone Pool Surrounds
Natural stone pool surrounds offer a timeless and elegant look to your pool area. This option includes materials such as limestone, travertine, and granite. Natural stone is known for its durability and ability to withstand various weather conditions. It also provides a slip-resistant surface, making it a safe choice for pool areas.
Material
Pros
Cons
Limestone
– Natural beauty
– Cool to the touch
– Slip-resistant
– Requires sealing
– Can be more expensive
Travertine
– Luxurious appearance
– Heat-resistant
– Low maintenance
– Requires sealing
– Can be porous
Granite
– Highly durable
– Resistant to scratches and stains
– Easy to clean
– Can be more expensive
– Limited color options
Concrete Pool Surrounds
Concrete pool surrounds are a versatile and cost-effective option for homeowners. They can be customized to suit your desired look and can be colored, stamped, or textured to mimic other materials such as stone or pavers. Concrete is known for its durability and longevity, making it a popular choice for pool areas.
Type
Pros
Cons
Stamped Concrete
– Wide range of design options
– Durable and long-lasting
– Can mimic other materials
– Prone to cracking over time
– Requires maintenance
Textured Concrete
– Slip-resistant surface
– Customizable designs
– Affordable
– Requires regular maintenance
– Can be prone to stains
Colored Concrete
– Enhances visual appeal
– Can be matched to other elements in the pool area
– Durable
– Requires periodic resealing
– Color may fade over time
Timber Pool Surrounds
Timber pool surrounds add a touch of warmth and natural beauty to your pool area. Timber is a versatile material that can be used to create different styles, from modern to rustic. However, it's important to choose the right type of timber that is suitable for outdoor use and can withstand exposure to water and sunlight.
Timber Type
Pros
Cons
Hardwood
– Natural beauty
– Resistant to rot and decay
– Can be stained or oiled for added protection
– Requires regular maintenance
– Can be more expensive
Composite Decking
– Low maintenance
– Resistant to rot, stains, and fading
– Environmentally friendly
– Limited color options
– May get hot in direct sunlight
Softwood
– Cost-effective option
– Can be stained or painted
– Easy to work with
– Requires regular maintenance
– Less durable than hardwood
When choosing the right pool surrounds for your pool area, it's essential to consider factors such as durability, maintenance requirements, and the overall aesthetic appeal. Remember to consult with a professional pool landscaper, like our team at Sydney Pool Landscaper, to ensure that you make an informed decision that suits your specific needs and preferences.
Pool Surrounds Sydney
When considering pool surrounds in Sydney, homeowners have a variety of options to explore. The pool surround plays a crucial role in enhancing the aesthetics and functionality of the pool area, making it essential to choose the right materials and design. Let's delve into exploring pool surrounds in Sydney and the factors to consider when making your selection.